Who is Laural of Luna?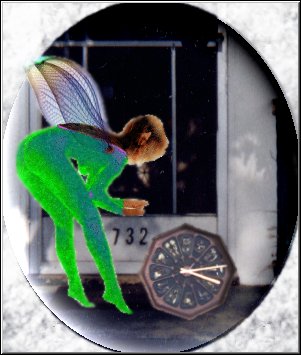 She is much like the fairy in the picture above. A woman of great charm and mischief. She would place things out that would mystify and intrigue you. If you knew her, you know how much she enjoyed surprising her friends. While on earth she lived near the sea and often called herself the "sandwitch." When she loved, she loved with the heart of a child and a woman combined. Those of us who knew her on her sojourn to earth, cannot help but miss her joyfulness and her mischief.
She still mystifies me from her new home in the SummerLands.
I would show you a picture of her...but, alas, she would never stand for it! So instead I will show you what I see when I think of her...